Mark your calendar
FCC 20 hour Conference
October 29-30,2022
Live Synchronous Conference
Get your CE's from the comfort of your home or office
$299 for up to 20 hrs.
$199 for up to 10 hrs.
$150 ccpa 12 hours
Check your Email we'll be sending more information as it becomes available
Each healthcare provider licensed by one of the named Boards must complete a one hour continuing education (CE) course on human trafficking that has been specifically approved by their Board for this purpose. The course must be completed by January 1, 2021 and will count towards the required CE for renewal. This is a one time course.
Each healthcare provider must post a sign regarding Human Trafficking in a conspicuous place accessible to employees by January 1, 2021.The sign must contain statutorily required language and be posted in English and Spanish.
For your convenience FCC has this poster to purchase. Click here to purchase poster and become fully compliant.
$14.95 plus $5 shipping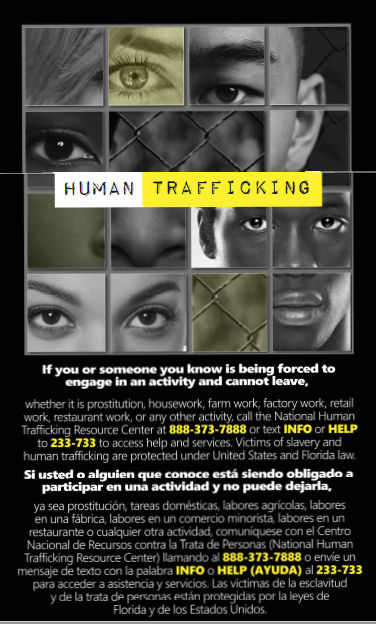 Florida Board of Chiropractic Medicine Drafts Emergency Rule Due to COVID
On Friday August 7, 2020, The Board of Chiropractic Medicine (BOCM),adopted an emergency rule to allow Florida licensed chiropractors to get all 40 CE hours through synchronous learning (live streaming of an approved event) or through online CEs for the current biennium, due to COVID.
Please Click Here to view the board's order on extending continuing education.
Florida Chiropractic Conferences is a Chiropractic continuing education provider in the state of Florida. The 'FCC mission' is to provide Florida Chiropractors with high quality chiropractic continuing education programs at an affordable cost. We believe that Chiropractors should not have to "break the bank" just for Chiropractic Continuing Education. Therefore, FCC does not charge membership fees and never will. Also, did we mention that Florida Chiropractic Conferences' staff has over 35 years of combined experience offering Chiropractic continuing education in Florida? We are dedicated to serving Chiropractors in Florida and worldwide!
Interested in informative, affordable, fully accredited CE conferences or workshops that will make you smile? You've come to the right place!
Click here to view our FAQ section!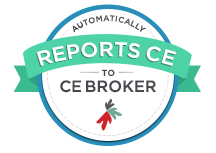 Provider #: 50-16686
Let's Stay in Touch!